The region's big brother of weeb events, Anime Festival Asia, turns 15 this year, and they're set to make a splash with an impressive line-up of content for J-Culture fans for their birthday bash.
We were wowed by their promo spot when we checked out their YouTube Live Stream, and we're honestly quite excited about what they're bringing to the show this year, especially in Akiba Town and Creator's Hub.
The Creator's Hub will feature some 120 talented artists from 21 countries around the world, including homegrown artist and apparel designer Sarah Thursday (who also has a cool collab with AFA, btw) and JEGIER from Indonesia, whose fan t-shirts we love and wear.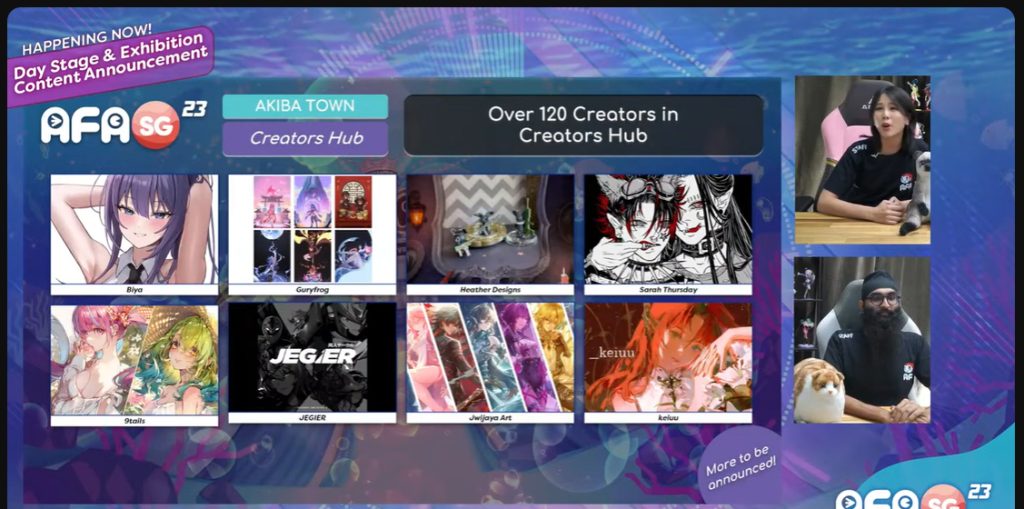 We expect to see many of our other doujin artist friends at the event, and have already prepared our wallets (and you definitely should too)!
Collectors especially will want to check out Daiyaku's omamori charm and enamel pin badge for AFA 2023, featuring AFA mascot Seika in shrine maiden garb.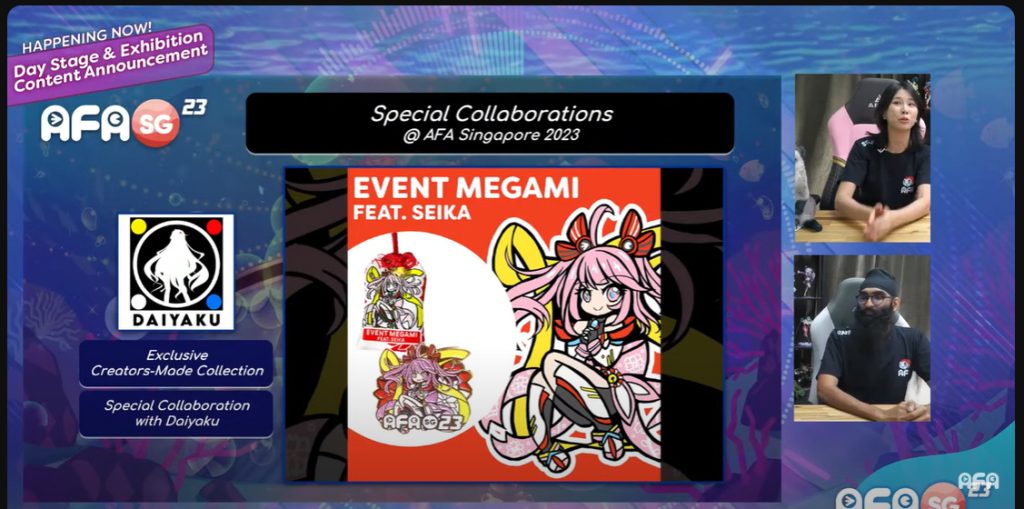 Fans of HoYoverse games will not be disappointed at AFA this year either, considering that HoYo FEST is coming to the show.
Travelers and Trailblazers can expect lots of live and online activities this time to get physical and in-game rewards, and if you're looking to check out Zenless Zone Zero, the company's new title, be sure to pop by their booth. We know we'll be there!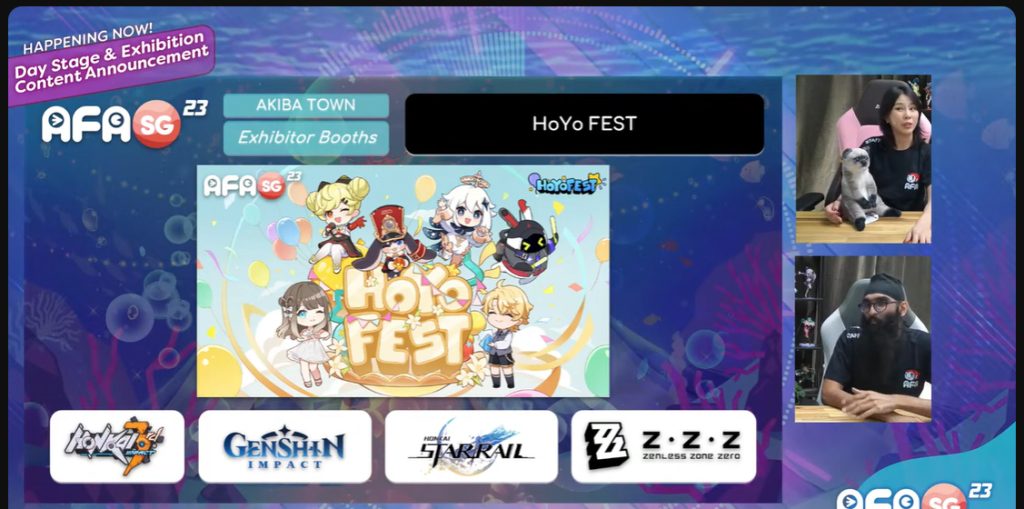 We've also picked out a couple highlights we're planning to check out. Our fave stationery brand Pentel will be at the show, and will be repped by veteran Singapore illustrator Manda Dayoyo doing a live demo on the Akiba stage using their products. How cool is that?
And speaking of familiar faces, Merryweather Media, who was our presenting partner at Doujima this year, will be bringing the ASTRALINE crew to AFASG23. Lucius Merryweather, Alfhilde Odinsdottir, Lumi, Fredrik Knudsen and Nick Nocturne will be putting in an appearance, as they bring a production that blurs the boundaries of fiction and reality!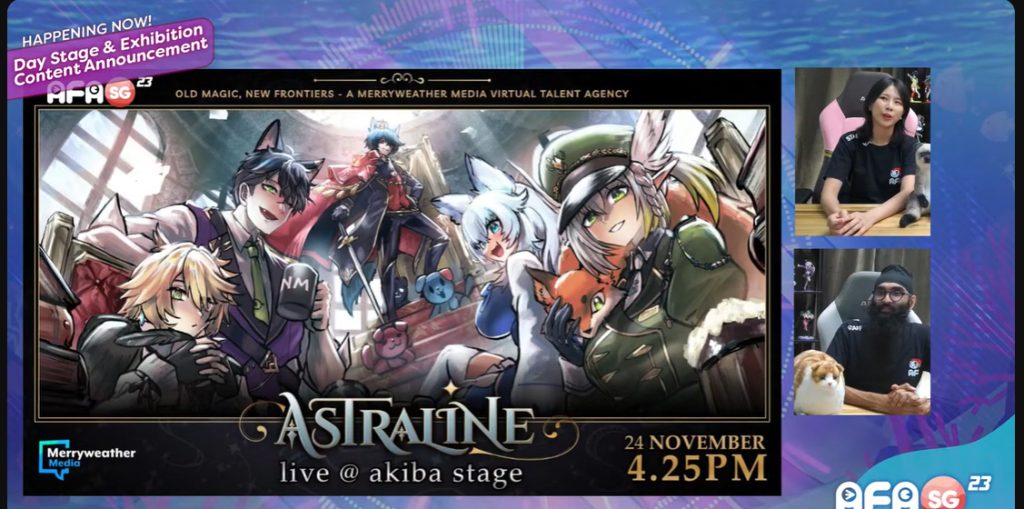 And finally, we're hyped for the Cosplay Singles Competition, which returns with a bigger prize pool (including a grand prize of $1200 in cash). If last year's Ruin Grader was any indication, then we think we'll be in for a few big surprises this year.
AFASG23 is definitely gearing up to be a fantastic experience, and we'll be there to give you the lowdown when it happens!
---
Anime Festival Asia Singapore 2023 happens 24 – 26 November at Suntec Singapore Convention & Exhibition Center. Tickets for the exhibition segment start from $28 and are available online via Ticketmaster.
For more information, and information about the Day Stage & Night Concert segments, check out their official website at https://animefestival.asia/.