Thanks to the cool peeps at Hasbro, we were invited to be a part of an exclusive gathering of Magic: The Gathering and Dungeons & Dragons fans, where we got the opportunity to preview some of the amazing cards from the upcoming Adventures in the Forgotten Realms set.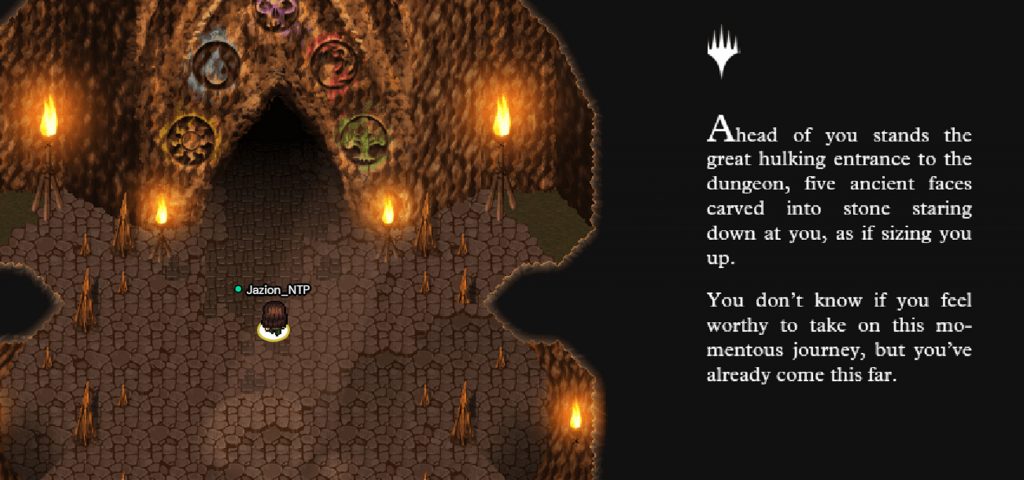 Delving through a classic console RPG style dungeon on Gather, we braved dangers including an adorable gelatinous cube, the terrifying chasm boss, several shades of dragons, and other fans to get these images to you. Check them out!
Don't forget to share this with a friend who enjoys playing Magic: The Gathering or Dungeons & Dragons, and tell them that you saw these previews first on NTP!
Adventures in the Forgotten Realms brings fan favorites from one of the most iconic Dungeons & Dragons settings to the card table, and you'll get to play with iconic characters both friendly and fiendish, and battle monsters like beholders, mimics, mind flayers, and more!
This set releases 23 July 2021, with prerelease taking place on 16 July 2021. Be sure to visit your favorite game store (ours is Game State Singapore) to pick up your prerelease kits and booster boxes, and let us know if you crack something cool!